Download free "
Minutes of the Evangelical Lutheran Synod and Ministerium of North Carolina, convened at St. John's Church, Salisbury, N.C., May 2nd, 1867 : also the minutes of the Missionary Society.,

" by

Evangelical Lutheran Synod And Ministerium Of North Carolina.

EPUB, MOBI, PDF, TXT, Kindle
---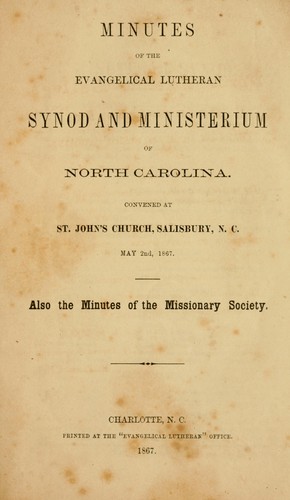 Free Find Ebook
The book was published in

1867
Language:
English
Book description:
Publisher:
Printed at the Evangelical Lutheran office
.
Date:
1867.
Place:
Charlotte
Number of pages:
29
Language:
English
---
This book describes the following items:
Evangelical Lutheran Synod And Ministerium Of North Carolina., Lutheran Church > North Carolina.,